The 2023 Confraternity Carnival opened at Queensland rugby league's most famous ground today, sparking another week of action featuring more than 1200 students from Catholic and Independent schools across the state.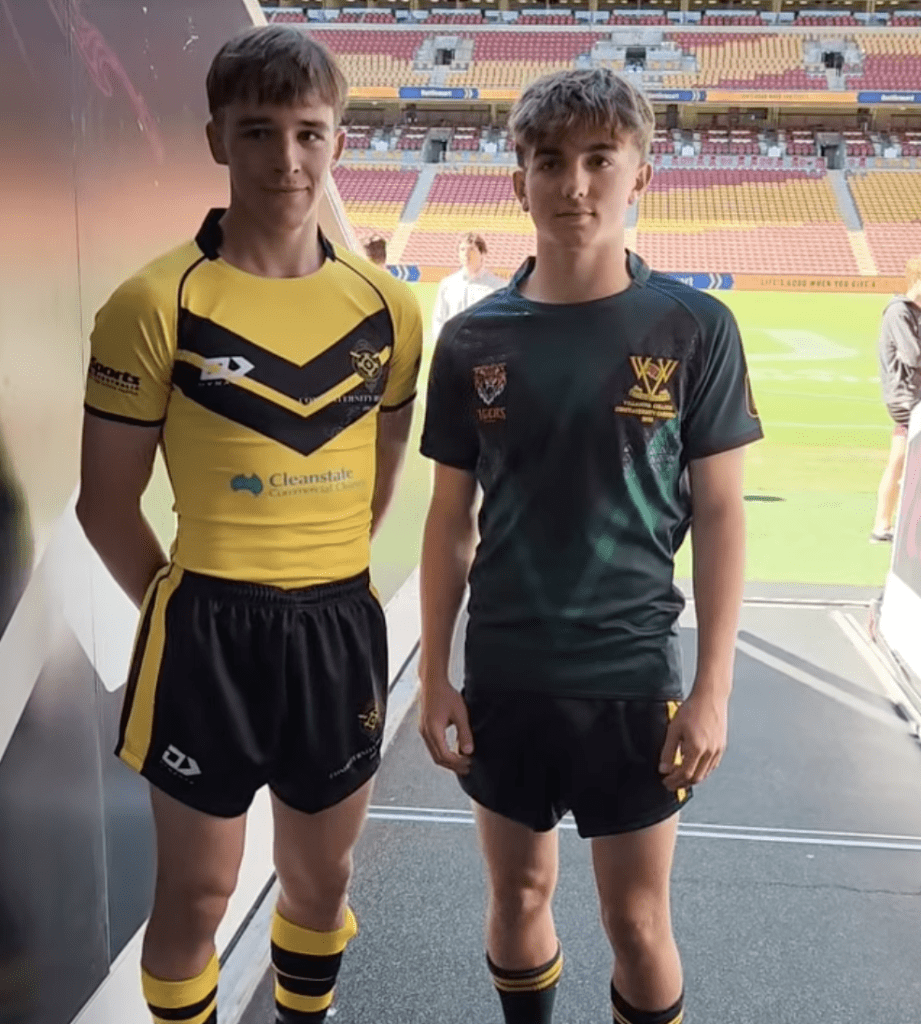 (Photo credit: St Laurence's College)

Host school St Laurence's College met Villanova College at Suncorp Stadium in the curtain-raiser to the Broncos-Titans NRL clash. It was the first time that "Confro" had featured at Suncorp Stadium in the carnival's four decades of history.
St Laurence's opened the carnival in style with a 26-16 win over Villanova in the boys' Division 2 match.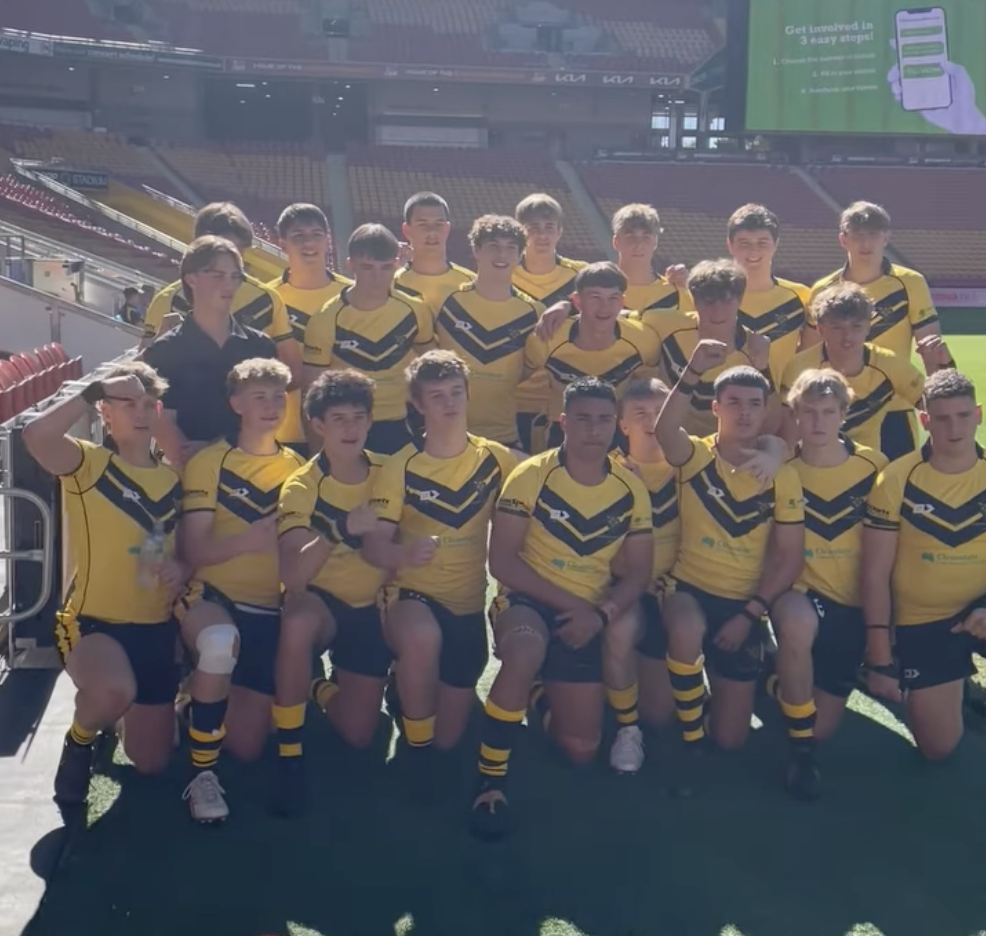 (Photo credit: St Laurence's College)

The Associated Independent Colleges rivals attracted large groups of supporters to Suncorp Stadium for a game that showed both teams are prepared for strong Carnival performances.
St Laurence's five-try haul was shared among the team including, Finn Mackay, Jack Tuite, Hudson Burgess and Campbell Wilson. Villanova made it to the line three times thanks to two tries by Jackson Connor and a thirty-third minute try by Larry Clark.
An opening ceremony and the traditional Mass service will be held tonight with all squads featuring.
The Carnival proper will begin tomorrow – the traditional Monday start – at St Laurence's College's playing fields at Runcorn and run until Friday when finals are held. This will be the 43rd Confro and the first hosted by St Laurence's College. It will again be sponsored by CQ University.
More than 1000 schoolboys and more than 200 schoolgirls will play this week. They will represent 52 schools in the boys' competition and 12 in the girls draw. That's an increase of four boys' teams and three girls' teams on last year's Carnival in Mackay.
In its four decades, Confro has become one of the nation's best rugby league nurseries. Seven Confraternity Carnival graduates featured in the Maroons squad for the second match of the 2023 State of Origin series: Daly Cherry-Evans (St Patrick's College, Mackay), Cameron Munster (Emmaus College, Rockhampton), Valentine Holmes (Ignatius Park College, Townsville), Ben Hunt and Harry Grant (St Brendan's College, Yeppoon), Lindsay Collins (Padua College, Kedron) and Xavier Coates (Marymount College, Burleigh Waters).
Organised by Queensland Independent Secondary Schools Rugby League, Confraternity Carnival was held every year from 1980 until 2019. In 2020, the carnival could not be held because of Covid-19. In 2021, "Confro" had reached its quarter-final stages at Iona College when a Covid-19 lockdown in southeast Queensland forced its immediate cancellation. It returned to normal last year with Townsville's Ignatius Park College winning a second consecutive Confraternity Shield.
The boys' carnival is contested in three divisions of 16 teams (Divisions 1 and 2) and 20 teams (Division 3). The make-up of the divisions can be found on the QISSRL website: www.confraternitycarnival.com.au Teams can play up to two matches each day.
The girls' teams will each play two games on Monday 26 June and two games on Tuesday 27 June. Those results will determine the order for Thursday's finals, during which each team will play one match. The girls' Shield grand final will be held at 11am on Thursday 29 June. The Trophy grand final will be held for the first time at 10am on 29 June.